FASHION PRODUCTION IN NEW YORK CITY
Posted by Angelika Adamkova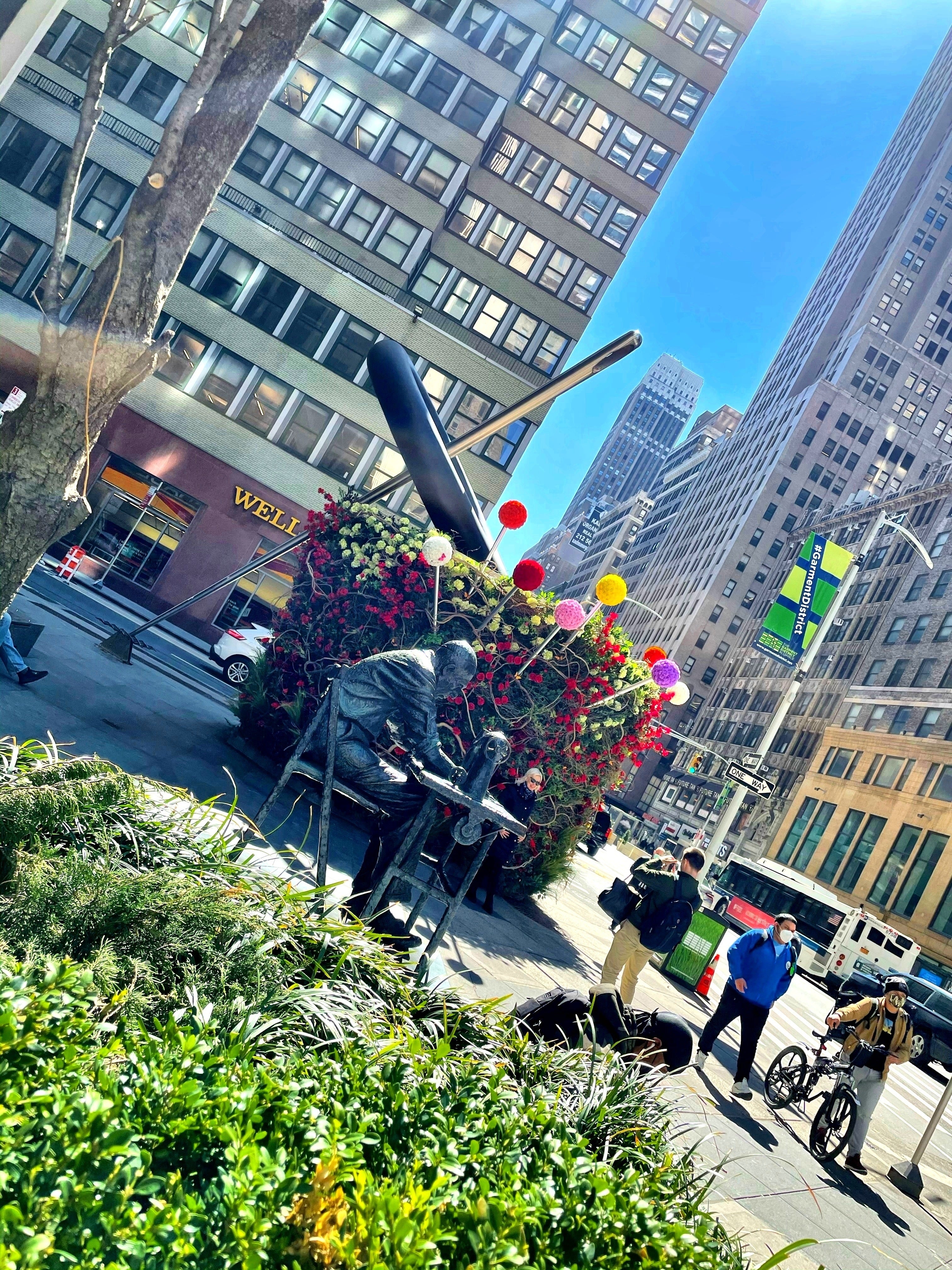 New York City is the main center of Fashion. It gives world-class creative skills, talent, and retail space in highly populated areas, top-class fashion production companies, and design schools. NYC is the home to far more headquarters of fashion designers and retailers than any other city in the US.
NYC and its fashion industry employ 180,000 people, which accounts for 6% of the city workforce and also generates $10.9 billion in full wages. An estimated 900 or more companies are headquartered in NYC, home to over 75 major trades in fashion shows and thousands of showrooms.
The New York City fashion industry has around two centuries of history since its start in the early 1800s. This neighborhood is a continuous thriving tribute to the past it has. Even though Manhattan's hub for its clothing manufacturing has moved from the Lower East Side to all the blocks between 14th to 23rd streets, its current location in midtown Manhattan is as iconic and stories as it has been.
There are several things you don't know about the NYC garment district, and we are going to help you get to know them below:
      NYC Garment District Extended To 42nd Street
The Garment District is located between the 34th and 41st streets, west of 6th Avenue. Although this area doesn't go as far north as 42nd street now, in its heyday, 42nd street was the main activity artery. This area was the magnet for unsavoury activities such as brothels and gambling and was known as Tenderloin. 
        The NY Garment District Assisted In Helping Dress Civil War Soldiers
During the mid-1800s, the overall garment industry grew much faster than the working industry, bolstered by the invention of sewing machines and the demand for inexpensive clothing. It was natural for clothing production to grow here since New York was the biggest textile storage site in the country.
When mass-produced uniforms were required in the Civil War, the government contracted to the manufacturers in NYC.
        The Garment District almost got extended to 5th avenue
In the early 1900s, the Fifth Avenue Association launched its campaign to keep Fifth Avenue free of any production lofts and all the unpleasant smoky businesses typical of all manufacturing areas. The well-to-do forced to preserve
Fifth Avenue was a glamorous and high-end boulevard and kept all the factories from moving into the town more and more. The zoning law has also intimidated the manufacturers and encouraged the Garment District to move into Tenderloin, as all of the houses of ill repute were all in small brownstones. The sewing companies needed huge open spaces for the proceedings of their businesses.
       The Industry Still Employs Over 10,000 Workers
Currently, dozens of businesses in this area are fully devoted to companies of Fashion, from design to production, merchandising, and manufacturing alone, hiring around 11,000 workers. There are many shops for buttons, accessories, beads, laces, and fabric. The Mood Fabric Store of Project Runway fame is also located on 37th street.
        The High Ceilings Of Today Are From Necessities Of Yesterday
The huge lofts built in place of the typical brownstones were fully devoted to manufacturing instead of just living. The high ceilings left room for huge machinery and large windows that allowed fresh air for the workers and kept the clothes free from pestilence.
        The Garden District Is The Outdoor Art Museum For All
The District has its art program, which brings art installations from around the world made by well-known artists to the heart of the neighborhood. Since 2010, huge sculptures have been placed in outdoor landscapes in the Garment district Places on Broadway between 36th and 41st streets.
The most recent installation, Rebirth, is also a series of embryonic sculptures made by Taiwanese artist named Kang Muxiang.
        You Can Have A Tour Of It
You can get two-hour tours of this District each day and free tours planned throughout the year for a complete historical picture of this area, the garment, and all fashion industries. You will get a deeper insight into how everything works there and how you can get the best clothes in your shops without having to go far from your house. This Garment District works for you throughout the process of making a fabric.
             There Also Is A Hidden Art Gallery
There is the Kaufman Arcade between 35th and 36th streets, a hallway decorated using the work of all local artists as a part of the Garment District and its public art program. Anyone can enter and see the works, such as Gwyneth Leech's depictions of the huge construction works and the West Side's revitalization.
Explore and look at many artists and their works displayed in this area. You will be surprised by the creativity that flows at that place.
         Have A Look Down; There Is A Fashion Walk Of Fame
You can have a stroll on the Fashion Walk of Fame to learn all about American designers that made Garment District the capital of world fashion. You can see names like Donna Karan, Calvin Klein, Oscar de la Renta, and Bill Blass on the bronze plaques embedded in sidewalks along Seventh Avenue between 35th and 41st street.
            The Garment District Centers All Around 550 7th Avenue
550 Seventh Avenue happens to be a very well-known one as the fashion district's centerpiece. Many famous designers such as Ralph Lauren and Donna Karan have their fashion places and graciously appointed showrooms in this historic building. It is also one of the main reasons 7th Avenue is known as Fashion Avenue in all Districts.
New York Fashion week is held in February and September every year and is a semi-annual series of events. These events last 7 to 9 days when many international fashion collections are presented to the buyers, the general public, and the press. It is also one of the four major fashion weeks all around the globe.
NYCEDC
NYCEDC is the main engine of economic development for the city. It is charged with leveraging the city's assets to drive more growth, create jobs, and improve the overall quality of life. They are an organization that is dedicated to NYC and all of its people. They use their significant expertise to advise, develop, manage and invest in strengthening businesses and also helping neighborhoods to thrive.
NYCEDC helps create affordable housing, shopping areas, new parks, cultural centers, community centers, and much more. New York City is the main attraction for all Fashion related topics. It offers unmatched assets, including world-class talent, best-in-class companies for production, retail space in highly trafficked locations, and fashion and design institutes. NYC is home to more headquarters of retailers and fashion designers than any other city in the US.
On 11th January 2010, NYCEDC launched its Fashion.NYC.2020 was a strategic study to see the fashion industry's challenges and opportunities. After conducting surveys and thorough interviews with over 500 industry professionals, the study developed a suite of many industry initiatives.
The official source of all of NYC fashion information, the new initiative of the NYC Economic Development Corporation is a free one-stop shop for all the news going on about doing business in the NYC fashion hub.
 It includes:
A complete searchable directory of over 5000 NYC showrooms
A full calendar of NYC fashion market weeks
Tools that help all emerging designers start and then grow their businesses
A soon-to-be-launched database that has NYC suppliers and factories in it